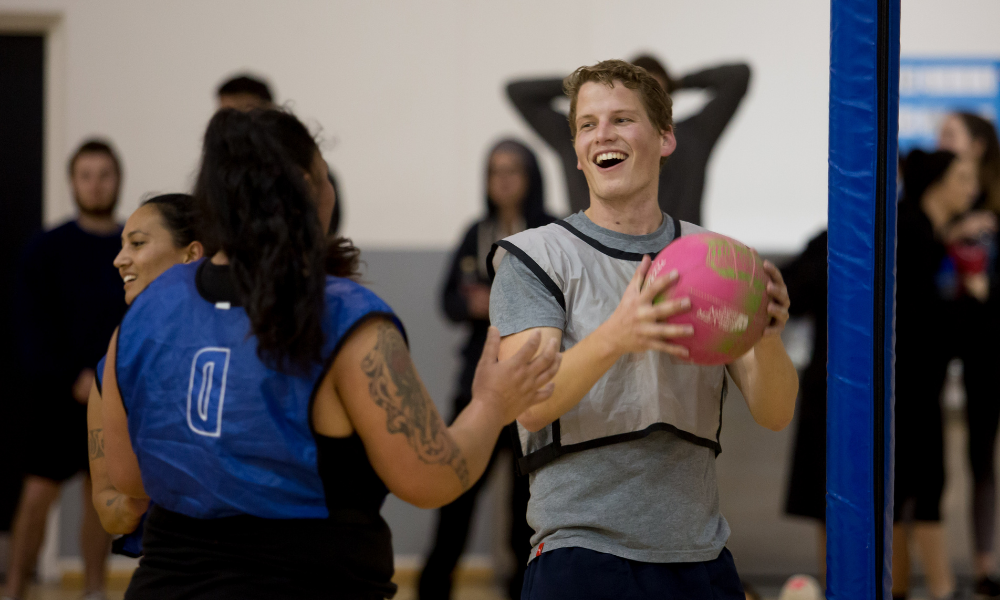 It's time to spring into action with new sports leagues starting at Trustpower Arena and QEYC. It doesn't matter if you are a bit of a pro or have no sporting ability whatsoever, as long as you want to have fun, then social sport has you covered.
Joining one of our Netball leagues is the perfect way to get moving after the winter hibernation and a great way to make some new friends for summer.
We have new Netball leagues starting regularly at Trustpower Arena. Get a group of friends, family, or colleagues together and sign up for a weekly dose of fun, social fitness.
Keep an eye on the BayActive website for upcoming leagues.
COVID-19 Alert Level 2
Under Alert Level 2, we are only allowed 100 people in our venue at a time. Please visit our COVID-19 page for more information on how we are operating our sports leagues in Level 2.